Jump To: Residential Window Tinting | Residential Solar Screens
---
Residential Window Tinting
There are a number of improvements you can do to make your home more efficient and more comfortable, such as ceiling fans, increased insulation or an energy efficient heating and cooling system. One of the most cost effective things you can do is install residential window film. It's making homes in all climates more efficient and more comfortable year-round. It also reduces harmful ultraviolet, glare and increases privacy. It really is the best thing you can do for your home.
Sun Screen For Your Home
No window film product can totally eliminate fading, however window film can provide maximum protection from fading without blocking your view. When furniture, rugs and fabrics begin fading, the primary villain is ultraviolet solar energy. Even without direct sunlight, ultraviolet can fade valuable furnishings because unprotected clear glass allows harmful and damaging ultraviolet to enter your home. Ultraviolet is a major contributor to costly fading.
Block The Sun, Not Your View
Reduce that annoying glare! Whether it's the sun's reflection off the swimming pool or a fresh blanket of snow, you can enjoy the beauty of the outdoors more because drapes and blinds need not be drawn. Additionally, window tinting can provide an increased measure of privacy, so you can enjoy your view without feeling like you're living in a fishbowl.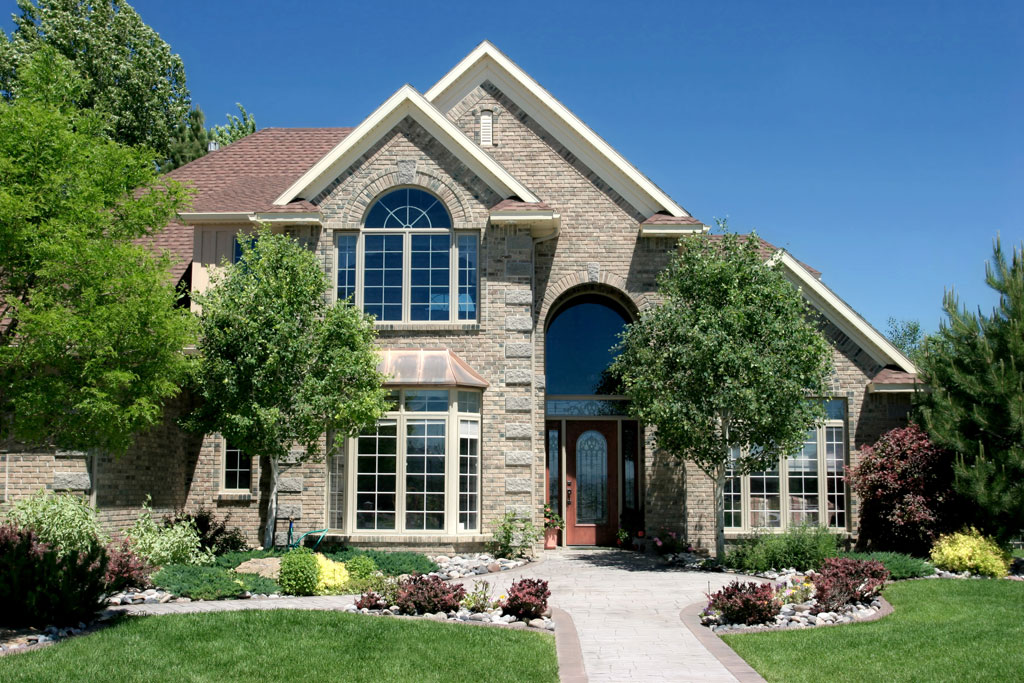 The Decision Is Easy
Improved comfort, both summer and winter. Increased efficiency and longevity of your climate control system. Reduced ultraviolet, hot spots, glare while improving appearance. It all adds up to a great value.
[ back to top ]
---
Residential Solar Screens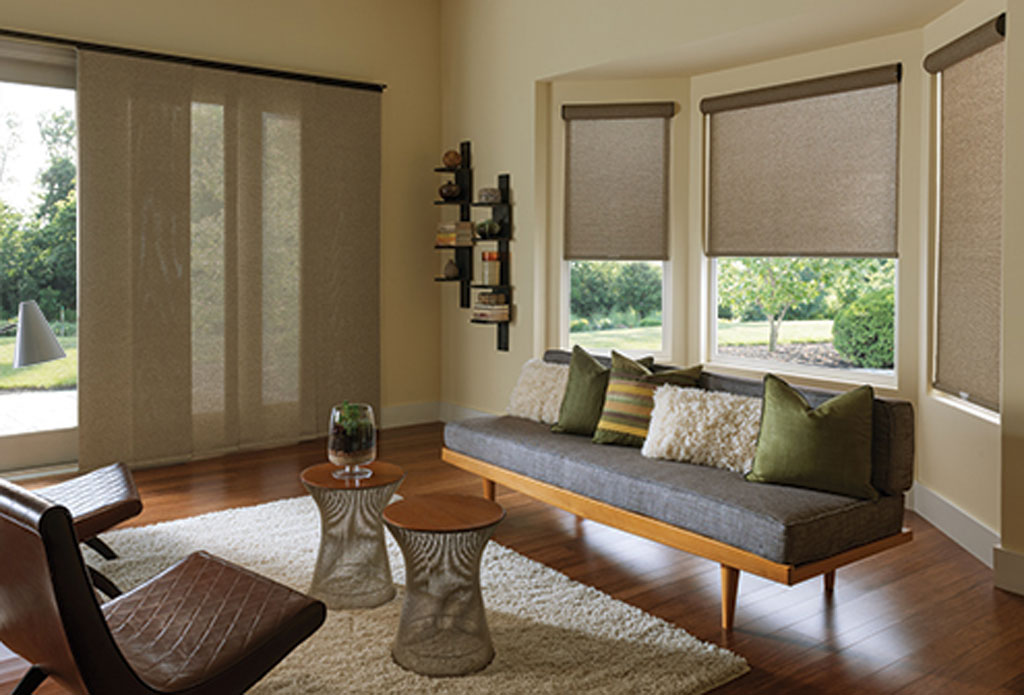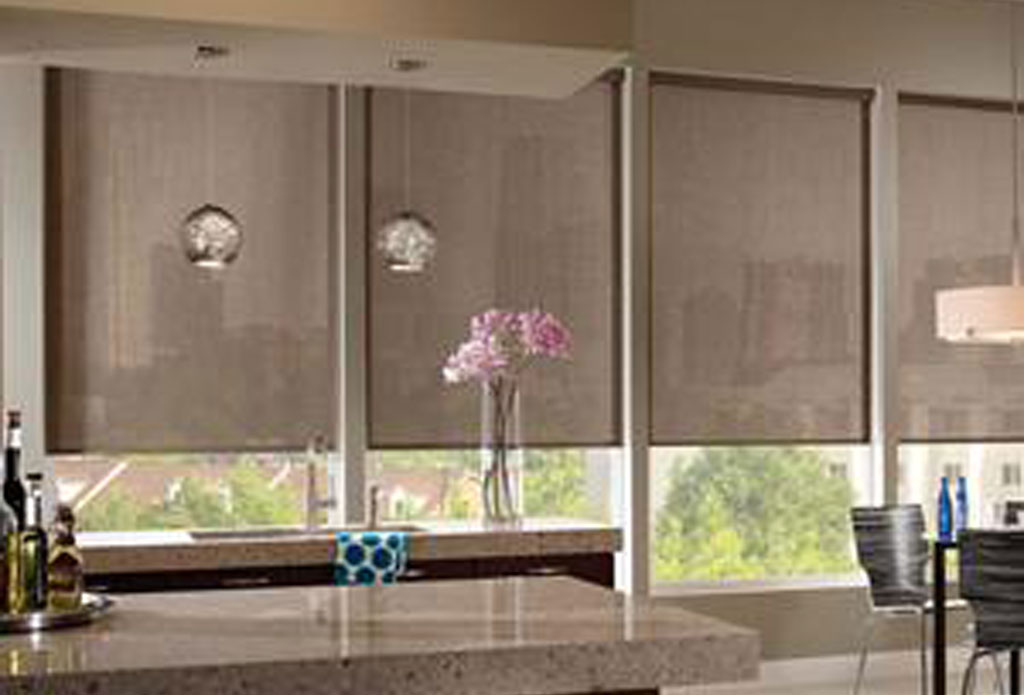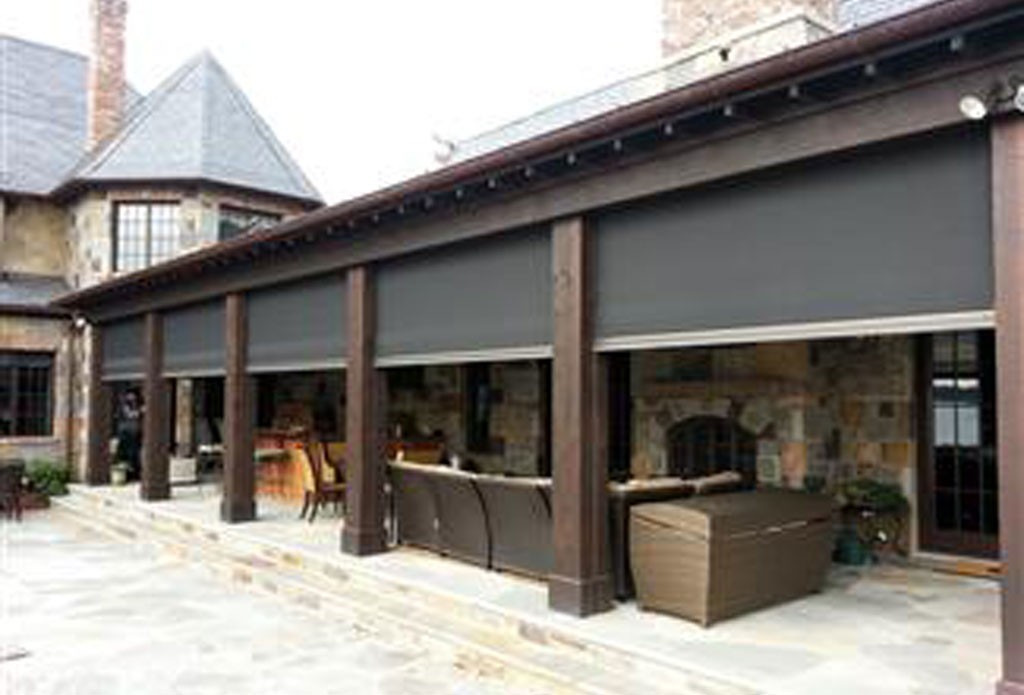 Solar screen fabrics are designed to control light without eliminating it. Like sunglasses for your windows, solar screen fabrics reduce glare while allowing excellent view to the outside. Light-colored fabrics provide a better view. Dark-colored fabrics provide more reduction of heat and glare.
Control Natural Light in Residences
Now you can live comfortably by reducing glare and protecting your furnishings without creating a "closed in" feeling. Insolroll Solar Screen Shades filter the sun, offering outstanding visibility while blocking up to 97% of the glare and harmful UV rays.
Exterior Solar Screen Shades
Stay cool and enjoy your patio or deck on hot summer days. Insolroll Exterior Solar Screen Shades provide glare and heat protection from the setting sun. Tough solar screen fabric can provide protection from golf balls. Patio shades allow for an open feel, while offering privacy from neighbors.
[ back to top ]